Tonight I started a new doll in class!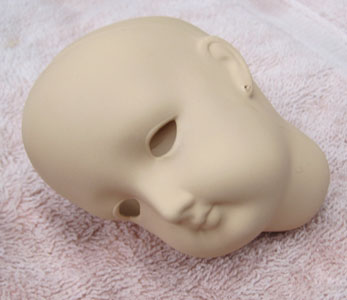 She is Bell mold #MD2637, an 18" French Fashion doll, who should some day look something like this picture from the Bell web site:
New things I needed to learn to make this doll was beveling the eyes, and also dealing with hands that have spread out fingers. I was so sure I was going to break a finger, but I didn't!
This is the dress pattern that was made to go with her (Bell #RP2637B):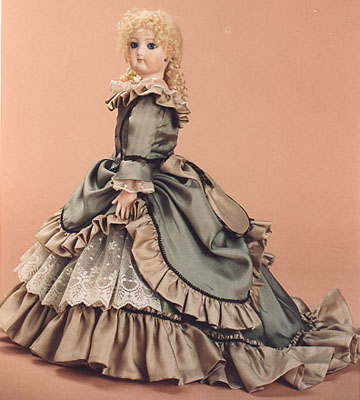 Not sure if I'll use it or not. . . Most likely I'll use bits and pieces, and change it here and there to make it my own. Still plenty of time before I get to that, since Marie Louise took about two months, start to finish, so I'm guessing this doll will be somewhere near that. So yes, lots of time to daydream about clothing. Meanwhile, I should maybe make something for poor Marie Louise to wear! This nude doll thing is getting to be quite an epidemic in this sewing room of mine! For shame!