My name is Jenni and I am a dollaholic. Seriously! I had
no intention
of purchasing a new doll any time soon, and yet somehow, I did. ;)
Since finding that china-head doll at Brimfield, I've done a lot more looking at china-head dolls, and my absolute favorites are the ones that look 1840s-1850s, with brown/black hair that goes into a bun at the back. Of course, they're always ridiculously expensive. . . But I got lucky and found exactly what I wanted (well, assuming she's a reproduction based on the price) for a great price on eBay!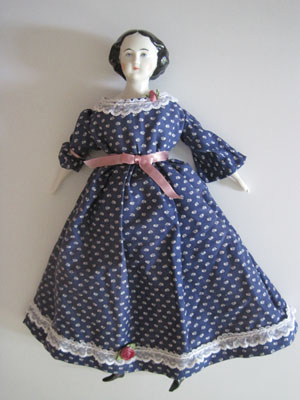 I just think her face is so lovely!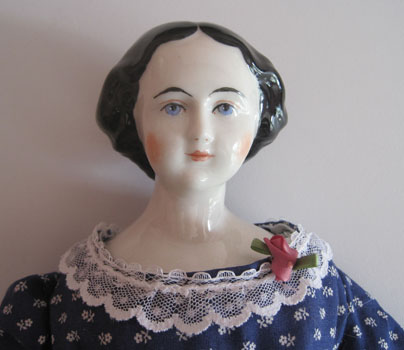 The hair I've been dreaming of!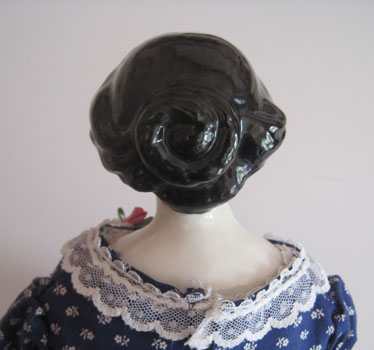 She came fully clothed, and while I'm going to make her a more period-correct dress (and probably some accessories too) it was sort of a relief that she has her underpinnings sorted out, because I'm getting overwhelmed with nude dolls around me!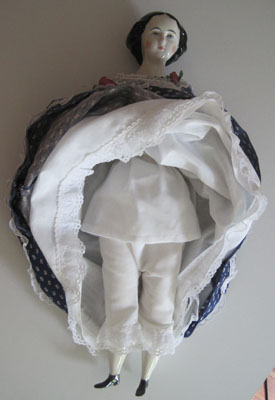 Her feet are so tiny!
I just love her. She's awesome. Can't wait to make things for her! But poor Fanny has only a partial underpinnings set, and no dress, so new unnamed doll has to wait!