Just wanted to give a sneak peek of my current project at doll class: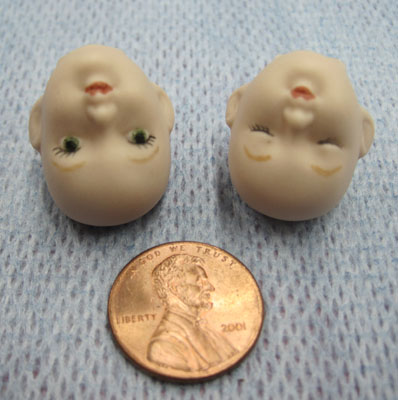 These are some
very small
fairy heads! I was going to make them ornaments for the annual Christmas ornament swap we do with friends, but then I decided they're too fragile/costly, so I think I'm going to keep them, and not even put them on a tree.
So anyhow, this is what I'm working on just now. . . I think I will finish painting in the next class, and then it will be time to assemble bodies. . . All porcelain, no sewing, which is great since these things are so ridiculously small!