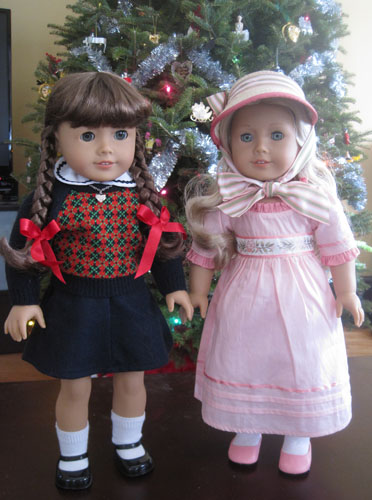 My doll family grew by two this holiday season!!! Molly was a Christmas present to me, since I was worried about her getting retired and me regretting not having her. Once she arrived, I knew I hadn't made a wrong decision. I love her, and am going to have great fun making cute 1940s things for her! Then for Christmas, my husband decided to get me another doll, and since my wish list was mostly things from Caroline's collection, he chose Caroline for me. She is so beautiful! Also, I am very spoiled!
I didn't do very much dollmaking/sewing this year! Sadly, all the doll heads I made back when I took classes are still floating heads. I really need to make some bodies in 2014! At any rate, here are some doll-related makes for 2013. . .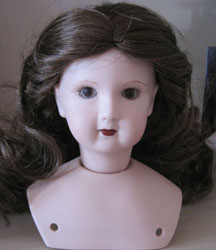 &nbsp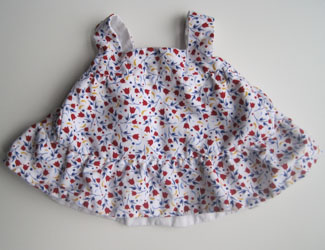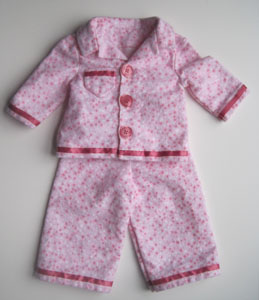 &nbsp
The pajamas and floral top were part of a wardrobe put together for my Mom's granddaughter who got her first American Girl doll this year! The flowery top was paired with a purchased pair of jeans and sparkley red shoes. Not shown is the Patriots Cheerleading outfit I bought, and the pompoms I made, using one of those cheap souvenir-type pompoms (as in, people-size) which I made into two smaller poms, and attached each to a small hair elastic so that they could slip over the doll's wrist. They looked so cute!
In 2014, I'm hoping to finish up a few unfinished sewing projects I have going for Charlotte and several of the AG crew, and of course, try and finally make some bodies to attach to the floating heads!
Wishing all my readers a very happy new year, and lots of luck and happiness in 2014!