I got an AWESOME surprise for my birthday from my amazing friend Sarah!!!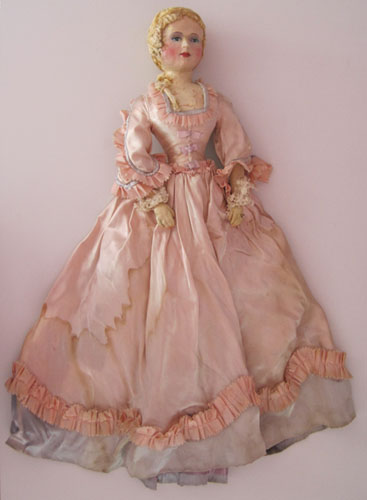 How perfect for me is she?!? She's all in pink, and just so pretty! She has the most amazingly beautifully painted face: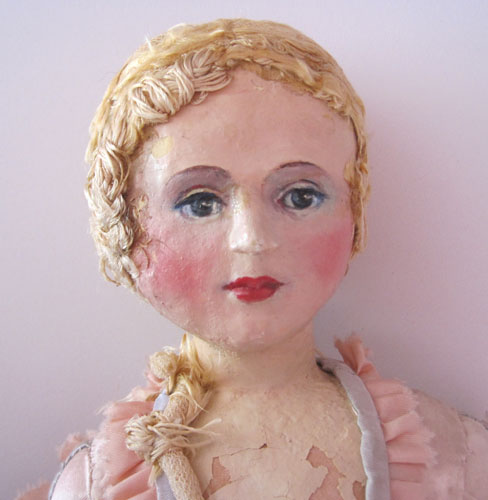 I have no idea how old she is. She looks like maybe paper maché over a cloth body, and for some reason, I feel like maybe early 20th century? Her dress is very 1850s-60s in style, but her hair looks a little 18th century, which sort of makes me think someone was making a "period" doll.
She is wearing an adorable little pearl ring, which is so perfect because being a June baby, the pearl is my birth stone. :)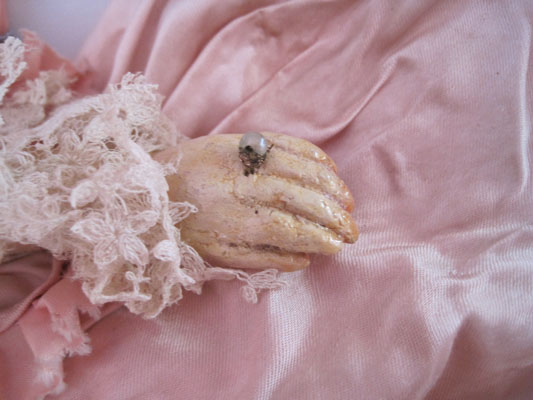 Even under her things she is lovely and unique, with all sorts of pretty lace trims!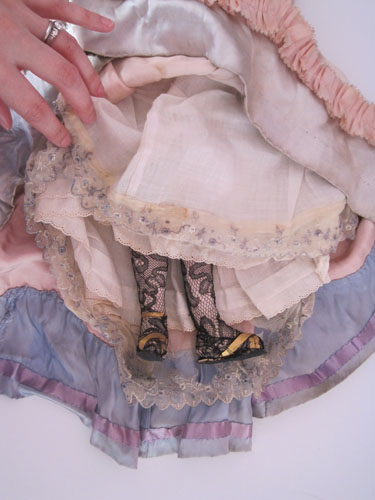 So there she is, the newest addition to my doll family! Thank you for such an awesome birthday present, Sarah! :D