I finished the Marie Louise drawers last night! I also did a little more work on the chemises. . .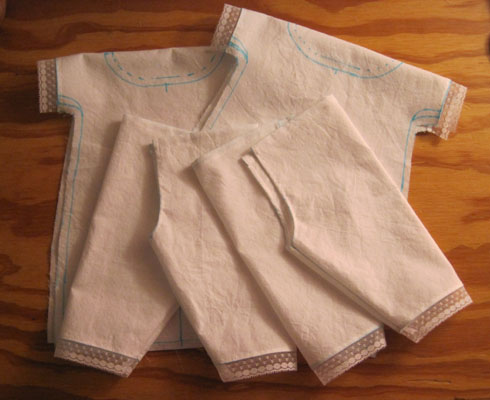 I'm really wanting to finish both underpinning sets before next Monday's class, but, we'll see!
Speaking of class. . . This week, I finished the greenware cleaning on the head and shoulderplate. So next week, painting begins! Hooray!