I have accidentally begun collecting pink depression glass for my dolls, apparently. . . Because earlier this year, I found this lovely pitcher and glass set while on one of our ever-increasing antiquing sprees: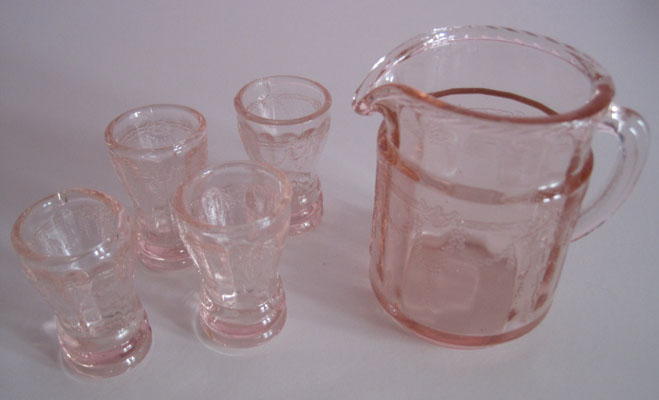 And then just a few weeks before Christmas, I was out and about again, and found this cute punch bowl and glass set at another antiques store: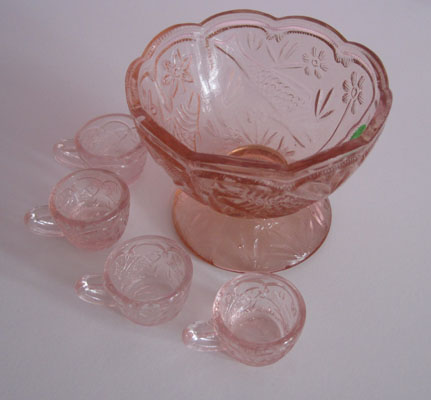 Both of these sets are approximately 1/3 scale – maybe even a tiny bit smaller – which makes them work for my AG crew, but also perhaps a larger FFD, (and how I would love a larger FFD!) I don't know how many more pink depression glass dishes I'm going to be able to find, but you can be sure I'll be keeping my eyes open for that, now that I have these two little sets!